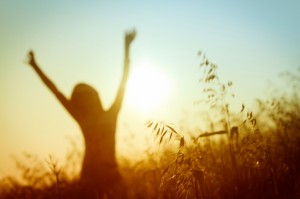 Welcome and thank you for your interest in my Clinical Psychology Practice in Aventura, Florida.
Taking the necessary steps towards seeking help and improving your quality of life takes courage. One of the most crucial decisions you will have to make is identifying a psychologist that is right for you. This means, choosing someone to whom you feel connected, is knowledgeable and competent, and seems compassionate and caring for her clients.
As a Licensed Psychologist, it is my primary goal to provide each of my clients with a safe and supportive environment that promotes a therapeutic space. As clients explore and better understand their thoughts and feelings, they can also start to approach their lives with improved emotional stability, healthier relationships, and achieve a real sense of well being. I strive to be sensitive to and identify those factors that may affect and contribute to how clients cope and approach life's challenges. Such factors may be childhood experiences, early relationships and family of origin, culture, and spiritual beliefs.
I specialize in the treatment of Eating Disorders. I work with clients at all stages of recovery and attempt to be flexible by meeting them wherever they are in terms of their healing process. I believe that more often than not clients will benefit from a multidisciplinary team approach (which may include Psychiatrist, Psychologist, Nutritionist, Medical Doctor and others). This can only work when professionals in different fields effectively communicate about their client's progress and collaborate with each other to provide the best treatment possible. I have established cooperative and supportive relationships with other professionals in the Florida community treating eating disorder and work with them frequently.
I also particularly enjoy working with late adolescents and young adults. The therapeutic work often focuses on navigate identity issues (struggles with relationships, dating, peer pressure, self-esteem issues and sexual orientation) as well as developmental challenges (thinking about college, increased independence, separating from home and family). This stage of life is also at great risk for developing disordered eating patterns and seeking support from a professional can make a difference.
This website will help you decide whether you will benefit from the services I offer.  If you have any questions or would like to schedule an appointment with me, please visit the "contact" page. If either one of us determines that I am unable to assist you directly, I'll be happy to refer you to someone who can.
Haica Rosenfeld, Psy.D.
Licensed Psychologist